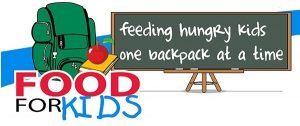 Lots of kids in our community rely on school for their most nutritious (or sometimes only!) meal of the day.
Last year, the Food Bank of Northern Indiana's "Food 4 Kids Backpack" program provided weekend food bundles to almost 2,000 students in Saint Joseph, Elkhart, LaPorte, Marshall, and Starke counties.
You can help a child by donating to the "Food 4 Kids Backpack" program.
For every dollar donated, which buys THREE meals, 94 cents go straight back into our community.
CLICK HERE to make your donation today – every donation helps to buy food for hungry students in our community.