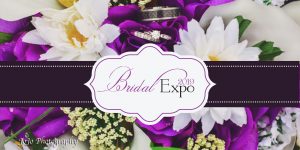 Brides, see it all at the 2019 Bridal Expo on Saturday, February 9, 2019 at the University of Notre Dame – Duncan Student Center from 10am – 4pm. Save countless hours from traveling all over town in search of the perfect vendors for the most important day of your life. You and your entire bridal party will see the best-of-the-best in wedding products and services. Discover all that is new and different this season for weddings in just one afternoon.
Want to see you and your bride/husband-to-be up on our large displays?  Send in an engagement photo – CLICK HERE!
Everything for the wedding, honeymoon and home is on display. Brides and grooms are able to meet potential wedding providers face-to-face. The events also feature a stunning,bridal fashion show, live cellist and DJ presentations, amazing and valuable prizes, and aisles of exciting and informative exhibits
Click here to get your complimentary tickets today!
Or visit any of these locations for your free tickets:
Amish Acres
Beverly's Secret
Body Language
Holiday Inn Mishawka Conference Center
Carnegie Library Special Events
Floor Coverings International
Burns Rental
Justin Palmer State Farm Insurance Agency
Knollwood Country Club
Louie's Tux Shop
Orchard Hills Country Club
Real Services Simply Catering to You Southgate Crossing
The Skillet Restaurant
Catering and Toscana Pizza and Pasta
Sugar Shack Bakery