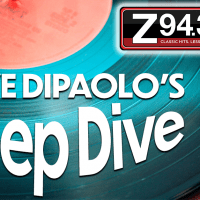 The 60s owe a lot to Bob Dylan. Following his self-titled debut album in 1962, which were mostly traditional folk songs, Dylan made his stamp on music and culture in the 60s with the release of The Freewheelin' Bob Dylan in '63. That album featured his first two major commercial successes in Blowin' in the Wind, and A Hard Rain's a-Gonna Fall.
Another Side of Bob Dylan and The Times They Are a-Changin' blew on to the scene in 1964, which became even bigger successes featuring Dylan's signature phraseology and style.
In 65 and 66, Dylan plugged in. He began adopting electrically amplified rock instrumentation, and in the space of 14 months recorded three of the most important and influential rock albums of the 60s: Bringing it All Back Home, Highway 61 Revisited, and Blonde on Blonde.
In 1966, Bob Dylan suffered injuries as a result of a motorcycle accident and withdrew from touring. It allowed him time to record in studio with members of The Band, whose members had previously been his backing band on tour. The recordings became known as The Basement Tapes.
The late 60s and early 70s saw Dylan moving closer to country music and the stories of rural America. In 1975, he moved back to his folk roots with Blood on the Tracks. But by the late 70s, Dylan had become a born-again Christian, and released a series of albums of contemporary gospel music before returning to his more familiar rock sound in the early 80s. Most recently, Bob Dylan began covering the greatest hits of the American Songbook featuring songs typically made famous by Frank Sinatra.
Not only is Bob Dylan a masterful musician and storyteller, he also has published eight books of drawings and paintings, and his work has been in major art galleries. He is one of the best-selling musicians of all time, having sold over 100 million records in his lifetime. Among his accolades and awards, he has received numerous Grammys, a Golden Globe, and even an Oscar and a Pulitzer Prize.
Podcast: Play in new window | Download | Embed
Subscribe: Apple Podcasts | Google Podcasts | Spotify | Email | RSS | More