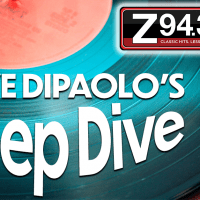 Joe Walsh sure can shred a guitar, even though his middle name is Fidler. He's never once tried to play a fiddle. But he sure can sing.
Before Joe's participation in the James Gang, he attended Kent State University in Ohio. He was actually going to school at the time of the now infamous campus shootings, and that event alone caused him to rethink his necessity for higher education in his life. He left without graduating to focus on his new rock and roll lifestyle.
Walsh is possibly one of the most prolific performers in all of rock, considering the twelve solo albums he's produced, plus session musician work in other projects, and his residencies with bands like James Gang, Barnstorm, The Party Boys, Ringo Starr & His All-Starr Band, and of course, his time in the Eagles.
The Smoker You Drink, The Player You Get was the album that dropped in 1973 to bring Joe Walsh into solo stardom with the smash hit Rocky Mountain Way.
Joe joined the Eagles in 1975, much to the chagrin of Don Henley, who felt Joe was a bit too hard edged for the Eagles southern softer sound. But Walsh's influence on the release of their massive new album, Hotel California, cemented the decision that Joe's guitar was perfectly right for their album. Joe's contribution to the story telling and guitar rif that would become Life in the Fast Lane kept the album atop the Billboard Hot 100 Charts in addition to the smash success of the single Hotel California itself.
After Hotel California, the band took a bit of a hiatus, citing exhaustion from the touring life. This time off gave Joe an opening to create yet another hit-producing solo album in 1978, But Seriously, Folks. Perhaps taking a page out of the Life in the Fast Lane storytelling depiction of a life of a rock star, Joe's single "Life's Been Good" rocked radio stations and record stores across the country for more than a summer and helped the album peak at number 12 on the Billboard Hot 100.
Joe is back with the Eagles these days, and is currently embarking with Don Henley and the boys on a worldwide tour that will end with a few sold out nights in late 2019 at casinos around Las Vegas.
Podcast: Play in new window | Download | Embed
Subscribe: Apple Podcasts | Google Podcasts | Spotify | Email | RSS | More