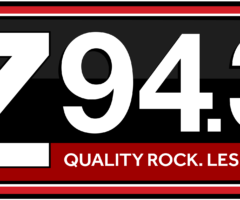 A judge in the Delphi double murder investigation says she will soon publish a decision on a request to release prosecutors' probable cause affidavit in the 20-17 deaths of two teenage girls, Libby German and Abby Williams. 50 year old Richard Allen is charged in the case, but prosecutors argued to keep their affidavit secret to protect further investigation, leading to speculation that others might have been involved. Several media organizations sought to make the affidavit public.
The White House is once again extending a pause in required student loan payments, this time to the end of June. President Biden says that will give the Supreme Court time to rule on legal challenges to his plan to forgive up to ten thousand dollars in student loan debt. Biden says the financial uncertainty caused by the court challenges is unfair to borrowers.
It should come as no surprise that state police in Indiana and Michigan are ramping up patrols over the Thanksgiving holiday, looking for impaired, reckless, and otherwise misbehaving drivers. They are urging partiers to find others to drive them if they are drinking, and for all drivers to avoid distractions behind the wheel. Increased patrols will continue through the weekend.
Notre Dame men's basketball dominated Bowling Green last night at Purcell Pavilion, 82-66. The 7th ranked Irish women play tomorrow in the Bahamas against American University, a 4:00pm tipoff on Live 99.9.
Irish ice hockey plays tonight at Boston University at 6:00 on Z 94.3.
Tomorrow's Thanksgiving Day NFL games are Buffalo at Detroit, the New York Giants at Dallas, and New England at Minnesota, in that order.