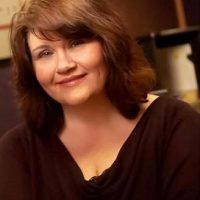 Taking over mid-days on WZOC, Z94.3, Shelli Harmon keeps listeners entertained with great Classic Hits and her down to earth sense of humor.
Originally from Coloma, Michigan, Shelli spent several years as a radio gypsy. She worked in radio on Long Island, NY, and also in Louisville, KY, Charlotte, NC, and Cincinnati, Ohio before deciding to come home to Michiana. Shelli now makes her home just over the state line in Niles with Luke, her college-age son, who won't leave home. (Maybe if she stopped doing his laundry!) Shelli also shares her home with Norman the Mutt and Harvey the Morkie.
Shelli likes to watch Law and Order or Criminal Minds marathons and has an unhealthy obsession with Game of Thrones and House of Cards. Shelli is an avid reader and has moved to her second Kindle, having worn out the first.
When Shelli is not on the air, you will find her trying desperately not to cook or wondering what her life would have been like if Hugh Jackman had accepted her proposal.
Email: shelli@Z943radio.com