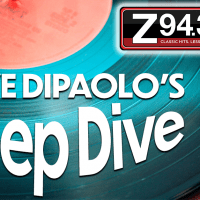 Like a lot of bands formed in the early 60s, the Kinks were English, the Kinks had a role in the British Invasion of music in the states, and the Kinks were trailblazers in sound and attitude.
In 1964, brothers Ray and Dave Davies formed the band's early incarnation as a part of the British R&B and Merseybeat movement. Having only a small amount of success with their first album's first two singles, the band really cracked something with the release of the classic "You Really Got Me."
While the band could have made quite a killing on touring around that one single in the height of the British Invasion, that potential was cut short thanks to the constant fighting between the Davies brothers. The record company suggested they ban touring all together in the states and simply stick to television and studio performances with some touring outside of the US after 1965.
The band worked hard from 1966 forward to create a brand-new album every single year, leading up to 1971 with an eventual hiatus. In the late 70s and early 80s, the band saw a revival with a string of 5 more successful albums. All-in-all, the band scored five top 10 singles on the Billboard charts with their work across multiple eras, with four of their albums being certified Gold, selling 50 million records worldwide in total.
The band's work across different textures in sound and genres, and observational songwriting styles, caught the attention of other bands looking to make a name for themselves, having covered songs from the Kinks library. Some of those bands include Van Halen, the Knack, and the Pretenders, among others.
Though the band saw some membership changes over the years since their inception, the Davies brothers remained the staples of the band's original 32 year run. In 2018, the brothers confirmed they are working to reform the band and work on new material.
Podcast: Play in new window | Download | Embed
Subscribe: Apple Podcasts | Google Podcasts | Spotify | Email | RSS | More