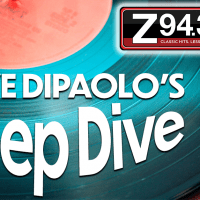 February 1967, Chicago, Illinois. Saxophonist Walter Parazaider, guitarist Terry Kath, drummer Danny Seraphine, trombonist James Pankow, trumpet player Lee Loughnane, and keyboardist/singer Robert Lamm got a meeting together to talk about the development of a new band. The group of six called themselves the Big Thing, and like most other groups playing in Chicago nightclubs, played Top 40 hits. Realizing the need for both a tenor to complement baritones Lamm and Kath, and a bass player, local musician Peter Cetera was invited to join the first incarnation of Chicago, dubbed the "Big Thing."
In 1968, the band began to leave behind their days of cover songs and begin writing their own material, which caught the attention of Columbia Records, who moved them to Los Angeles and renamed the band "The Chicago Transit Authority," opening for Janis Joplin and Jimi Hendrix, among others. Their first record, a double album, was quite a success, but their name was not. To avoid being sued by the actual Chicago Transit Authority for use of the name, the band shortened to simply, "Chicago."
From there, the band took off as a self-described "rock and roll band with horns." While their earlier 70s work had more political references and a louder sound, they eventually became known for their ballads and softer, more melodic pop radio friendly hits.
Since their formation in the 60s, the band holds the distinction of being one of the few that survived changes among the band lineup, including a departure by Peter Cetera himself in 1985. This led Cetera to focus on his solo career, and lead Chicago to continue forward with a keyboardist Bill Champlin to take lead singing duties.
In their more than 50-year history, the band has amassed 42 albums that have produced 23 gold, 18 platinum and 8 multi-platinum records, holding five consecutive number one albums on the Billboard 200 chart, and 20 top ten singles on the Hot 100. In 1974 alone, the seven of the band's albums were listed on the Billboard 200 chart simultaneously.
Podcast: Play in new window | Download | Embed
Subscribe: Apple Podcasts | Google Podcasts | Spotify | Email | RSS | More