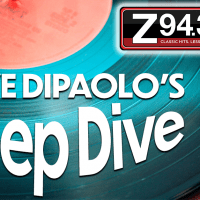 CSN, and sometimes Y, of course stands for David Crosby, Stephen Stills, English singer-songwriter Graham Nash, and occasional appearances by folk rocker from the north, Neil Young.
Prior to the formation of CSN, each member of the band had belonged to another prominent group. David Crosby played guitar, sang and wrote songs with the Byrds; Stephen Stills had been a guitarist, keyboardist, vocalist and songwriter in the band Buffalo Springfield (which also featured Neil Young); and Graham Nash had been a guitarist, singer and songwriter with The Hollies.
The trio's first album, Crosby, Stills & Nash, was released in May 1969. It was a major hit in the United States, peaking at #6 on the Billboard album chart during a 107-week stay that spawned two Top 40  radio hits in "Suite: Judy Blue Eyes" and "Marrakesh Express." It was also after the release of this album that Neil Young joined the group.
There are more than enough stories, disputed facts and weird information about the group in existence. Some of them include:
They performed at both the original and the second Woodstock. Their performance at the original Woodstock was only their third show together
It was said that Jimi Hendrix taught Stephen Stills how to play lead guitar
Not only did the group record their first album together, but they were also busy recording separate solo albums at the same time
Neil Young left the group in 1976, returning long enough to record an album in 1988 after Crosby finished a jail term on drug and weapons charges. It was part of a promise he fulfilled to record with CSN if Crosby could beat his drug addiction
Graham Nash told The Guardian in a 2015 interview that it was a very difficult decision to leave his former group the Hollies. He was quoted as saying, "They were my friends for many, many years, but when I heard myself singing with David and Stephen that first time in Joni [Mitchell's] living room, my life changed dramatically. I needed to sing those songs."
Portions of this profile were attributed to Wikipedia.org's CSNY's entry.
Podcast: Play in new window | Download | Embed
Subscribe: Apple Podcasts | Google Podcasts | Spotify | Email | RSS | More