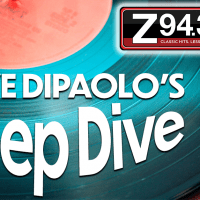 ELO, as they are known, was formed out of Jeff Lynne's and Roy Wood's desire to create modern rock and pop songs with classical overtones. It derived as an offshoot of Wood's previous band, The Move, of which Lynne and drummer Bev Bevan were also members. Their music is characterized by a fusion of Beatles-esque rock, classical arrangements, and futuristic iconography.
During the 1970s and 1980s, ELO released a string of top 10 albums and singles, including Roll Over Beethoven, Can't Get It Out of My Head, Evil Woman, Strange Magic, Do Ya, Livin' Thing, Telephone Line, Mr. Blue Sky, Turn to Stone, Sweet Talkin' Woman, Don't Bring Me Down and appearance on the Xanadu movie soundtrack with Olivia Newton John. In 1986, Lynne lost interest in the band and disbanded the group. Bevan responded by forming his own band, ELO Part II, which later became The Orchestra.
With the exception of a short-lived reunion in 2000–01, when Jeff Lynne released a new album, Zoom, ELO remained largely inactive until the 2010s. In 2014, Lynne re-formed the band again with keyboardist Richard Tandy as "Jeff Lynne's ELO," where he resumed concert touring and new recordings under the moniker.
More than enough weird things about such an interesting band have been said about them, including:
That their 1978 tour with a spaceship painting behind them actually looked more like a hamburger
In order to reproduce their orchestral sound, some backing tracks were on tape during their live shows, which gave them the title of one of the first bands accused of lip-synching
Their first manager happened to be the father of Sharon Osborne, who succeeded her dad in managing the group, and eventually going on to marry Ozzy Osborne
They are also one of the few bands that are more popular in America than they are in their home country of England
Portions of this profile were attributed to Wikipedia.org's ELO entry.
Podcast: Play in new window | Download | Embed
Subscribe: Apple Podcasts | Google Podcasts | Spotify | Email | RSS | More