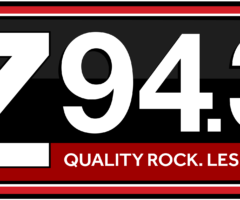 Look for slick, snowy conditions this morning as you head for work or school. Temperatures in the 20s overnight are allowing new snowfall to stick around, unlike the previous few days. You will need extra time to get where you're going this morning.
Even with close to a foot of snow in some of our Michigan counties, our first significant snow of the season is looking pretty mild compared to what's coming over the next 24-to-48 hours in western New York. A major lake effect snow event is expected to bury the Buffalo area in 2-to-4 FEET of snow today and tomorrow, so much snow that Sunday's Buffalo Bills home game against the Cleveland Browns has been moved to Detroit. A state of emergency is also in effect for eleven counties in upstate New York.
As Republicans take over the House of Representatives in Washington next year, long-time Speaker and Democratic leader Nancy Pelosi is stepping down from her leadership role. Pelosi will continue to represent her San Francisco district for at least one more term. New York Congressman Hakim Jeffries is considered the front runner to replace her.
College football this weekend includes Notre Dame's final home game of the season tomorrow afternoon at 2:30 against Boston College on Sunny 101-point-5. Also tomorrow, Purdue hosts Northwestern, Indiana is at Michigan State, and Michigan hosts Illinois.
Thursday night NFL: the Tennessee Titans beat the Packers in Green Bay, 27-17. On Sunday, the Chicago Bears are at Atlanta, 1 o'clock on Z 94-3. The Indianapolis Colts are at home against Philadelphia at one on 96-1 the Ton. The Detroit Lions are at the New York Giants, aslo at one o'clock.
NBA: the Detroit Pistons lost in LA to the Clippers, 96-91. The Chicago Bulls host Orlando tonight. The Indiana Pacers are at Houston.
Podcast: Play in new window | Download | Embed
Subscribe: Google Podcasts | Spotify | Email | RSS | More